Let's TUNEin:BALI!
with Kathrin Schünemann
May 26 - June 1, 2018
– dive into the power of the yoga frequency –
TUNEin:YOGA: Everything in the universe is vibration. Adjusting yourself to the power of the yoga frequency, will allow you to connect and feel grounded. Your body, your mind, your spirit, literally tuning in and harmonizing with the world within and around you. Practice yoga as the journey to yourself. Connect to your pure self and on the way, strengthen your body. The 2 daily classes are designed to start your day full of energy and slide into the evening restored and relaxed.
Your home in paradise: Beautiful Kura Kura is situated just 50 steps from the ocean. Canggu and Eco beach, famous for surf, shopping and restaurants are only a 15 min beach walk away. You will experience a life ensconced in nature, accompanied by rhythms of the sea, sounds of birds, geckos and Balinese gamelan.
Some facts:
7 days, 6 nights at beautiful Kura Kura
3 healthy vegetarian meals per day, fruit, water, tea, fresh juicesthroughout the day
Free Wi-Fi
Swimming pool
A mantra infused fire ceremony at a temple
Vitalizing morning yoga flow (Ashtanga or Vinyasa Flow)
Calming evening flow (Yin yoga, guided meditations, pranayama)
One personal coaching
max 15 participants
$ 1'350 /person shared villa, twin or king size beds available (singlebooking on request)
Not included: flights, individual activities and airport pick up (available onrequest)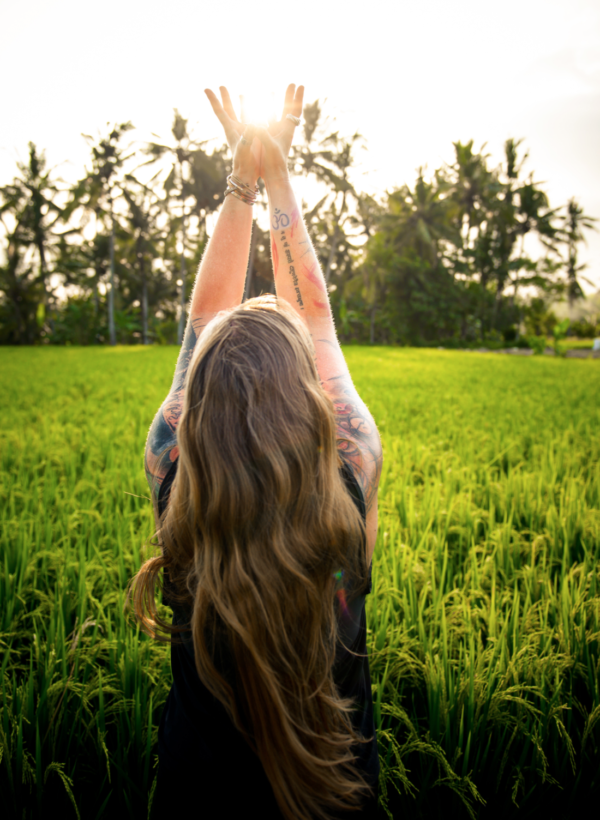 Sample daily schedule:
8:00 – 9:30am Vinyasa Flow class
10:00am breakfast, incl. cleansing juice
free time (enjoy the beach, surf, bike, visit a temple, shop, but never forget to chill!)
1:00pm healthy lunch (take away possible if you're out for an adventure)
free time
4:30 – 6:00pm Yin yoga class and meditation
6:30pm healthy dinner
Photos by Dee Gandhi www.AlokaCreative.com